Learning How To Speak Yoruba Language Can Be Fun. It Just Needs To Be Taught Consciously, By A Dedicated Coach, and In The Right Environment.
Dear Mom and Dad,
On a scale of 1-10, how would you rate your Yoruba teaching skills? While you're tempted to say 10, if we were to take a quick test to determine that, you might not score above 5 but it's really not your fault.
You have other things to do and so instead of drawing out a fun and engaging way to teach your kids you'd rather speak the language and tell them the meaning in English.
With that method, the sad truth is it doesn't always stick in their minds but that's exactly what we're here to help with.
Introducing "The Yoruba Language Mastery Summer Program"
Cohort 1B Starts July 18th 2022
Cohort 2 Starts August 1st 2022
(3 Sessions Per Week)
Age Group: 4 - 17
Time: Choose Your Convenient Time
Venue: Zoom
Price: $93.00 (NGN45,999.99) $83.99 (NGN39,999) ONLY
What's Different About Our Teaching?
The teaching at Akonilede Yoruba can be described in 4 words:
• Practical
• Conversational
• Engaging and
• Value Driven
Hear From One of The Mothers Of Our Last Participants: Mrs. Yekini who enrolled 2 of her kids into our mastery program
Take A Look At The Yoruba Language Mastery Program Syllabus:
Lesson 1: Understanding the World-Renowned Yoruba alphabets and their usage
Lesson 2: Diving deep into the monosyllabic action words, meaning, and their usage
Lesson 3: Learning Yoruba nouns as they relate to object and places
Lesson 4: Bringing to life everyday conversation with nouns, pronoun, verbs and lots more
Lesson 5: Moral and value development with the use of proverbs
Lesson 6: Learning the Yoruba numerical formations
Lesson 7: Understanding the concepts of time
Lesson 8: Greetings based on time of the day and events
Lesson 9: Tone Marks & their usage
Lesson 10: Understanding etiquette and Yoruba delicacies
Lesson 11: Learning the body parts and all there is to know about hygiene
Lesson 12: Drawing up a family tree
Lesson 13: All about Colours
IT IS ALL ABOUT CONVERSATIONS!
At The End of The Mastery Program, Your Kids Would Have:
• The ability to confidently introduce themselves in Yoruba and would have fully understood their identity as a proud Yoruba child.
• Understood the art of interpreting simple phrases and responding correctly
• Been able to identify objects in their immediate environment with their Yoruba names for everyday conversation
• The ability to express their needs and feelings in Yoruba language
• The ability to construct simple sentences in Yoruba with minimal supervision
• Understood the concept of respect in relating with the family and elder ones
• Learn proper word pronunciation and different meaning of the same words using tonal marks
• and more Yoruba fun stuff...
I'm Ready To Commit to This Mastery Program on Behalf Of My Children But How Do You Want To Effectively Teach All Ages Together?
In order to effectively teach your kids, our classes have been broken down into different categories that will be coached by different amazing teachers:
Class Category 1: Age Range 4 - 6
Class Category 2: Age Range 7 - 9
Class Category 3: Age Range 10 - 13
Class Category 4: Age Range 14 – 17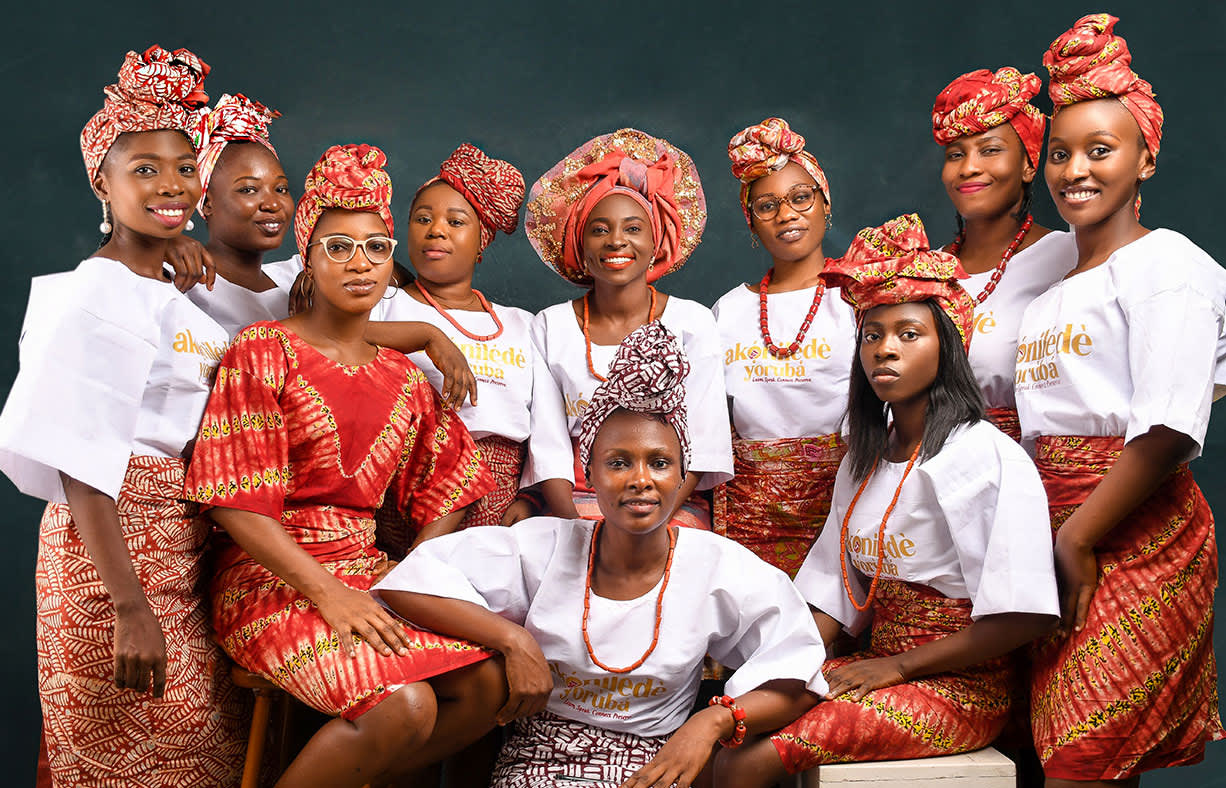 Watch The Videos Below To See The Tremendous Results Recorded From Our Past Participants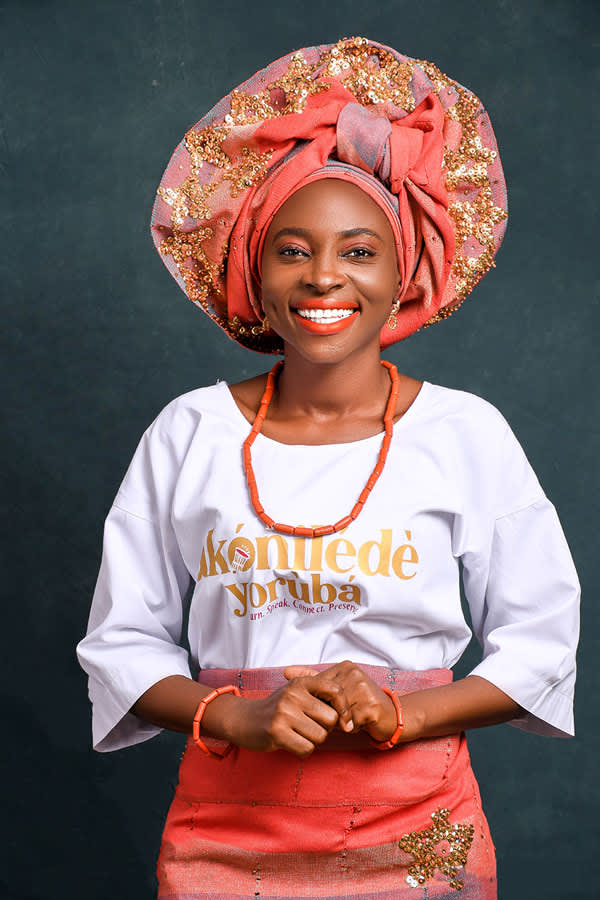 My name is Oluwadamilare Igbayiloye and what I want to help you achieve is simple. I want to help your children grow into wonderful beings with a cultural identity they would be continually proud of.
I want to help instill the values our parents equipped us with while growing which has shaped us into the people we are today all in a fun way and with a modern touch.
There's a lot your child can miss out on by not attending the Yoruba Language Mastery Program. He/she might end up:
• Not being proud of their cultural identity and face intimidation when relating with other people who feel their identity is superior to ours
• Not exhibiting certain values that are needed in their private and social lives
• Not being able to understand your language which can breach effective communication. As parents, there are some times we want to relay some information to our children in public which we don't want people around us to hear. How can that be possible if your children don't understand your mother tongue?
I'm ready to start this journey to Yoruba language mastery. Are you?
Oh! You'll love to have just your kid(s) and their Coach in Class?
Your Kids Can Enjoy our Mastery Program in a Personalized Session.
We have Special, Personalized Family Offer for You!
Get in Touch Now!
PHONE: +2347044429365
EMAIL: hello@akoniledeyoruba.com
2022 © Copyrights by Akonilede Yoruba. All Rights Reserved.